Osaka-Umeda is a city with numerous eyewear shops not only in commercial facilities directly connected to the station but also with no shortage of high-end brand eyewear shops. In this article, we have picked up reputable eyewear stores in Umeda. We have selected and will introduce six stores that offer everything from classic popular brands to the latest foreign eyewear brands.
オーマイグラス 大阪梅田 蔦屋書店|Oh My Glasses Osaka-Umeda
This is the Kansai flagship store of "Oh My Glasses", a brand that carries glasses made in Sabae, Fukui Prefecture. The store is adjacent to a bookstore, allowing you to choose glasses in an intellectual and luxurious space. They offer free facial shape diagnosis to help you find glasses that suit you, as well as free eyesight tests.
The store features a selection of popular brands from both Japan and abroad. It carries a wide range of eyewear, from fashion brands such as Yohji Yamamoto to factory brands from Sabae, Fukui Prefecture, and even includes some rare brands that you can't see anywhere else.
With high satisfaction ratings in customer reviews, this is a store that eyewear enthusiasts will certainly want to visit at least once.
Address: 9F LUCUA ELE, 3-1-3 Umeda, Kita-ku, Osaka-shi, Osaka 530-8558
Phone number: 06-6136-8550
Business hours: 10:30~21:00
POKE FACE Lucua Osaka Shop
Also in the LUCUA building is the eyewear select shop, POKERFACE. The store carries a curated selection of popular eyewear brands from both Japan and abroad. They stock highly popular models like Ayame's "MANRAY" and OLIVERPEOPLES' "OP-505". This store is recommended if you're looking for stylish brand frames.
Address: LUCUA Osaka 7F, 3-1-3 Umeda, Kita-ku, Osaka-shi, Osaka 530-8558
Phone number: 06-6151-1346
Business hours: 10:30~20:30
KANEKO OPTICAL Lucua110 Shop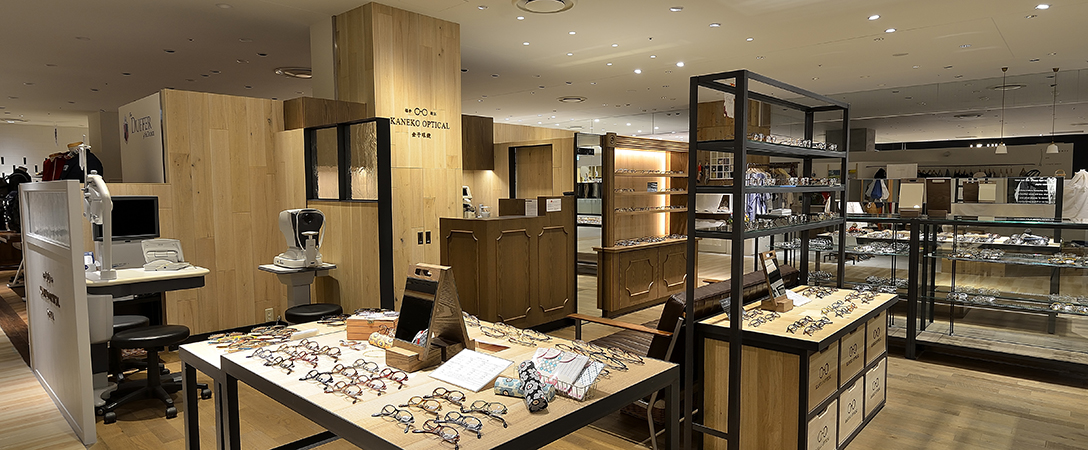 Kaneko Optical is a shop famous for its high-grade, made-in-Japan glasses. In addition to its private brand, the store carries a lineup that includes collaborations such as "ISSEY MIYAKE EYES". A selection of elegantly crafted frames is available. With attentive customer service and measurement services included, it is recommended for those seeking quality Japanese-made glasses.
Address: LUCUA110 7F, 3-1-3 Umeda, Kita-ku, Osaka-shi, Osaka 530-8558
Phone number: 06-6151-1448
Business hours: 10:30~20:30
HAKUSAN GANKYO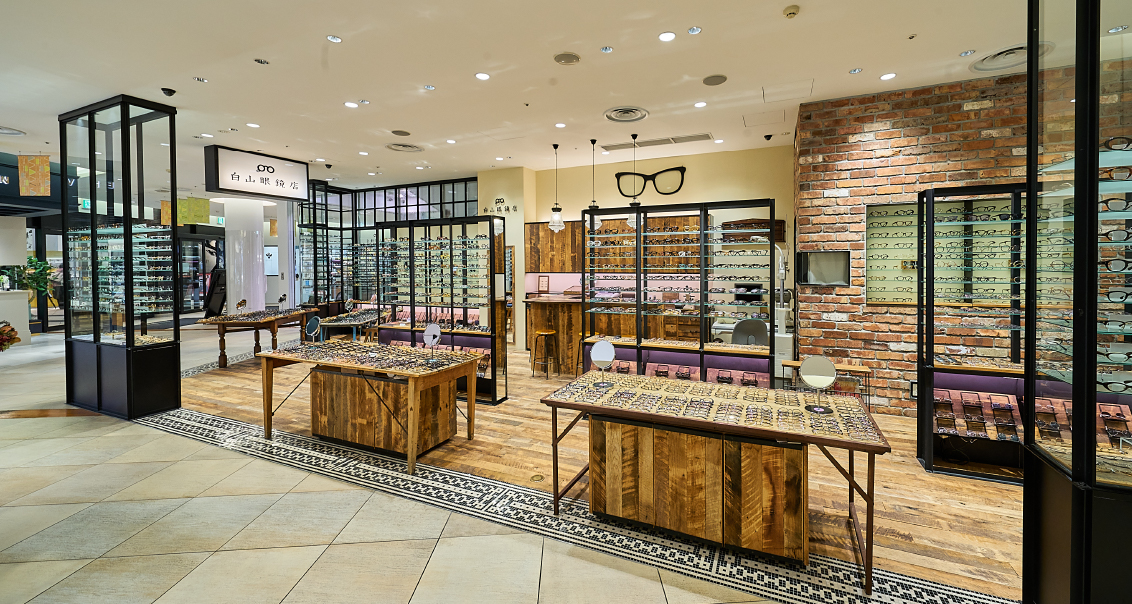 This is a long-established eyewear select shop that started in 1975. The store offers a lineup of popular glasses, including the famous "Mayfair" brand, which was loved by John Lennon. From substantial and stately celluloid frames to delicate and beautiful metal frames, you can leisurely select glasses surrounded by antique furniture. Although the interior exudes a sense of luxury, the staff, true to Osaka's character, are known for their friendly and attentive service.
Address: NU chayamachi 1F, 10-12 Chayamachi, Kita-ku, Osaka-shi, Osaka 530-0013
Phone number: 06-6359-0402
Business hours: 11:00~21:00
G.B.Grafas OSAKA umeda
This is the Osaka branch of the cutting-edge eyewear select shop "G.B. Grafas". Not only do they carry popular brands such as ayame and Oliver Peoples, but they also have a wide range of brands preferred by eyewear enthusiasts, including Mykita, Anne et Valentin, Alain Mikli, and Oliver Goldsmith. While the price range is a bit on the higher side, you're likely to find a frame that you love.
Address: E-maB1F, 1-12-6 Umeda, Kita-ku, Osaka 530-0001, Japan
Phone number: 06-4795-7543
Business hours: 11:00~20:00
GLASS FACTORY Hilton Umeda Shop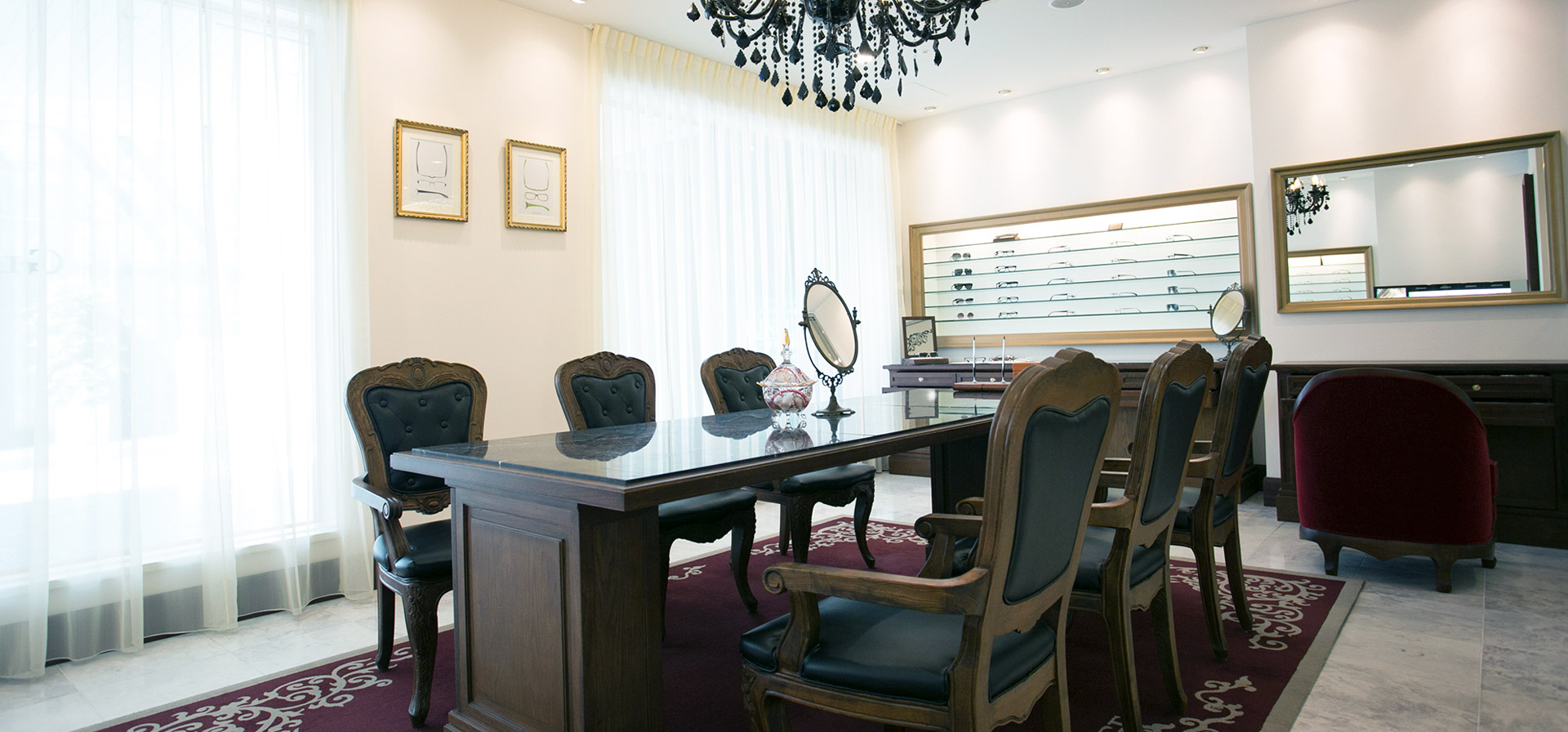 "GLASS FACTORY" is a luxury select shop in Kansai dealing with high-end eyewear. They carry a lineup of luxury brands such as DITA, BOTTEGA VENETA, and CHROME HEARTS, which are favored by celebrities. In terms of vision measurement, they offer binocular vision tests with the latest German measuring instruments and also carry a line of high-grade lenses by ZEISS. You can receive some of the highest level vision proposals in Japan. Naturally, including the lens, the price can reach several hundred thousand yen, raising the price bar. However, if you consider these glasses to be a lifetime investment, it may not seem too expensive.
Address: 1-8-16 Umeda, Kita-ku, Osaka-shi, Osaka 530-0001
Phone number: 06-4796-7266
Business hours: 11:00~19:00