Kyoto is known as a city that has many world heritages such as Kiyomizu temple and Kinkaku temple and more.
We'll show you some fashionable eyewear shop in Kyoto, so let's check it out.
オーマイグラス 京都河原町店|Oh My Glasses TOKYO Kyoto Kawaramachi
Oh My Glasses TOKYO is an eyewear shop which mainly sell high-quality frames made in Japan.
You can also check famous national brands like TOM FORD and Ray-Ban.
They help your shopping with their original service choosing from your face shape and parts.
You can buy lenses from Nikon, HOYA and TOKAI optics. Their lenses are all made in Japan. There are many types of lenses such as "Lutina" the eye care lens that protect your eyes from harmful lights, "DAS(Double Aspheric lens)" change the lens flat to make your sight more clear.
They need a week or up to 2 weeks to make your glasses. You can buy a frame only and put the lenses at the other eyewear shop in a day.
Reliability with many high rank reviews, you can find your best glasses at Oh My Glasses.
Open:11:00~13:00、14:00~20:00
Access:5 min. walk from Kawaramachi Sta.,6 min. walk from Kyoto Shiyakusho-mae Sta.
Address:482-1, Nakasuji-cho, Nakagyo-ku, Kyoto-shi, Kyoto, Japan Shinkyogoku Dori
Official site:https://www.ohmyglasses.jp/about/ask-us/stores/kyoto
G.B.Gafas(G.B.ガファス)
G.B.Gafas is the eyewear boutique for unique eyewear styles stands on Sakaimachi-Oike, Kyoto city.
They give some advices from your lifestyle and trends.
Address:233-2 Gosho-Hachiman-cho, Nakagyo-ku, Kyoto, Japan
Official site:http://www.glasses-co.jp/gafas/
OBJ Kyoto(オブジェ 京都本店)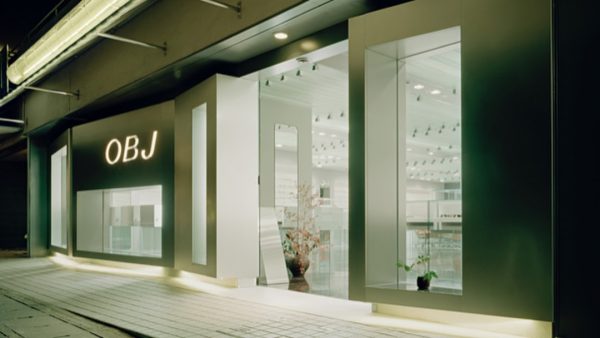 You can find this shop at the place little bit north from Ginkaku temple.
Mainly their frames are designed simply with classical and pop images. But they also have super unique frames too. They are chosen not only by youth but also elders.
If you are looking for high-quality frame with functionality and beauty, their items would be nice.
Address:1 Heights Shirakawa, 2-2 Ichijyoji Noda-cho, Sakyo-ku, Kyoto
Official site:http://www.obj.co.jp/
Oogley Raconter(オーグリーラコンテ)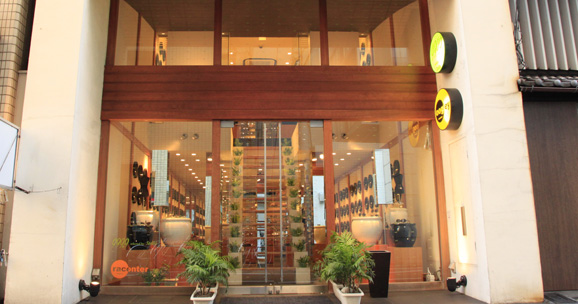 An eyewear shop standing on Gokomachi Oike.
Its building was built more than 100 years ago, but it is reformed to be open and Modern.
They help people who lost styles and imagination in choosing frames.
You can check Japanese brands and other national brands
Address:gokomacbi-dori Nishikikikoujiagaru Nakagyo-ku, Kyoto City, Kyoto
Official site:http://oogley.jp/
Rosita(ロジータ)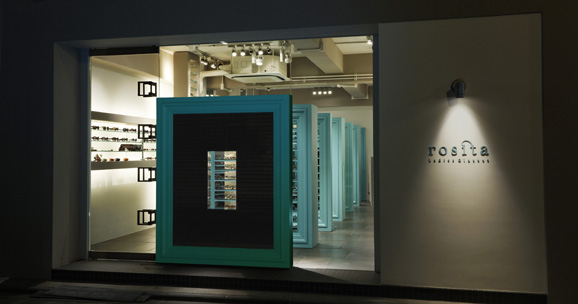 Their most featuring point is "a shop for women".
Recently, most of the frames are made to be unisex.
If you are looking for more girly frames, don't miss it.
Address:Northwest of Sanjo-fuyamachi, Nakagyo-ku, Kyoto
Official site:http://oogley.jp/rosita/
Double O Glasses GEAR(ダブルオーグラスギア)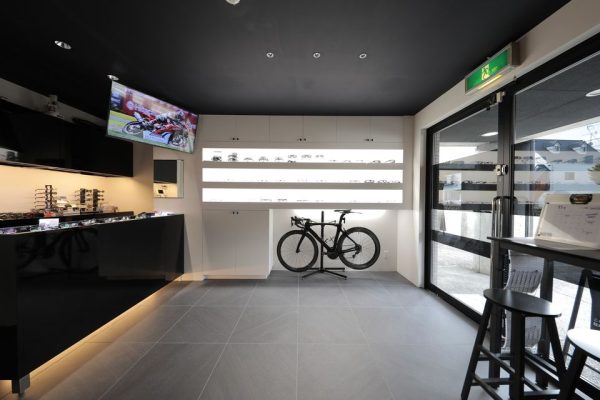 This shop is rear, they mainly sell sports sunglasses.
You can order with any complexing contents, such as prescription, lenses and shape.
Usually, you can`t order or even see sports sunglasses at normal eyewear shop, but at Double O Glasses GEAR, their staff has high level skills to make sports sunglasses.
If you want to make sports sunglasses, you must check it.
Address:Maison Lumiere 1F, 27-1, Shimogamo-Yoko-cho, Sakyo-ku, Kyoto
Official site:http://www.double-o.com
If you have a chance to visit Kyoto, we recommend you to check the eyewear shops.