Japanese products, meticulously crafted with traditional artisanal skills, are globally renowned for their superior quality and design. Osaka, the central city of western Japan, hosts numerous exceptional stores. In this article, we feature our top 10 recommended stores.
Jikko Cutlery Namba Parks Store|實光刃物 なんばパークス店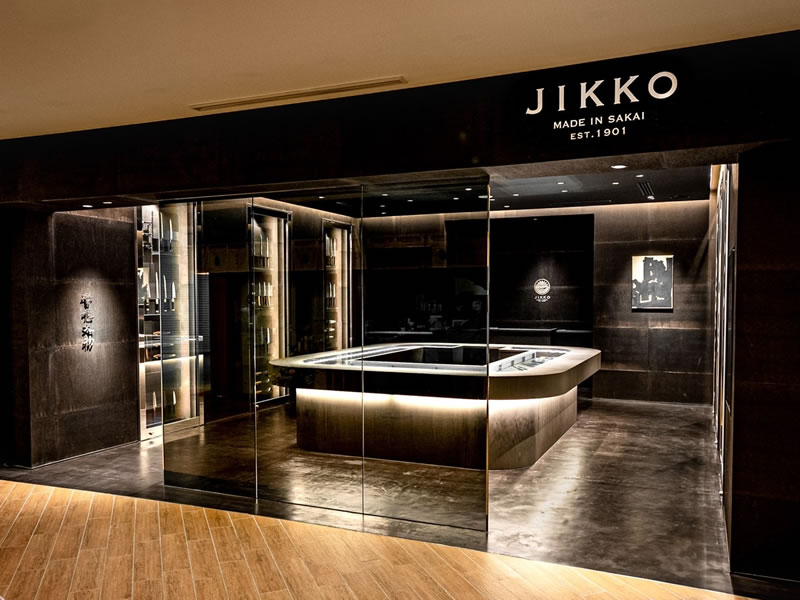 Jikko Cutlery is a store specializing in traditional Japanese blades. 'Sakai cutlery' has received national recognition as a traditional craft and is a pride of Japan known around the world. Sakai knives from Osaka are chosen by approximately 80% of Japanese cuisine chefs. The store features a 'try-cutting' corner, where customers can hold and use the knives to cut ingredients.
Address:Namba Parks 5th floor, 2-10-70 Nanba-naka, Naniwa-ku, Osaka city, Osaka Prefecture
Phone: 06-6585-9911
URL: https://www.jikko.jp/c/shop/parks
Kyuhodo Matsuyamachi Store|株式会社久宝堂 松屋町本店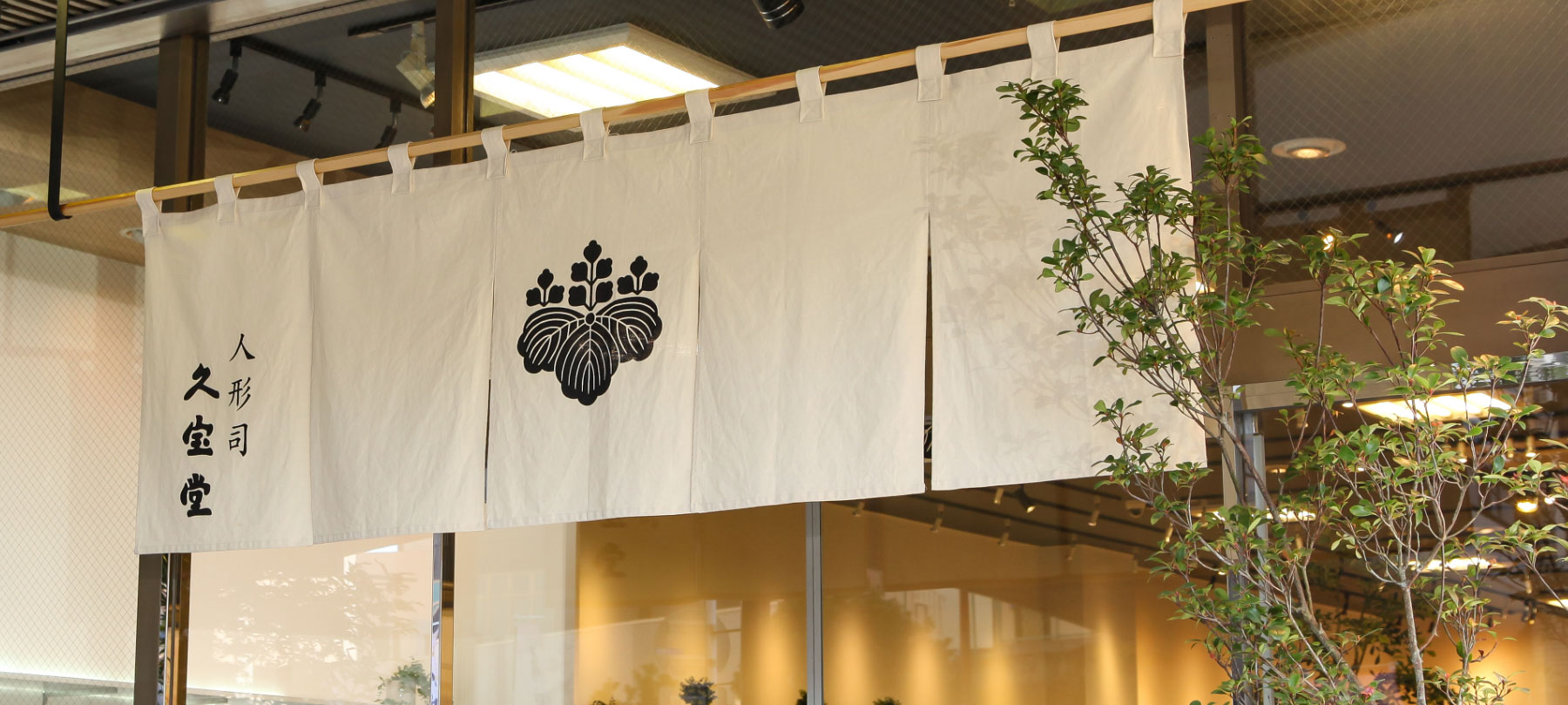 Kyuhodo is a doll specialty store boasting a wide range of items. You can choose from a variety of price ranges and sizes. The store also offers an excellent selection of side decorations such as exquisite pieces by famous artists, hanging decorations, and name banners.
Address: 2-6-21 Andoji, Chuo-ku, Osaka Prefecture
Phone: 06-6763-5045
URL: https://www.kyuhodo.co.jp/access/
Osaka Chakai|大阪茶会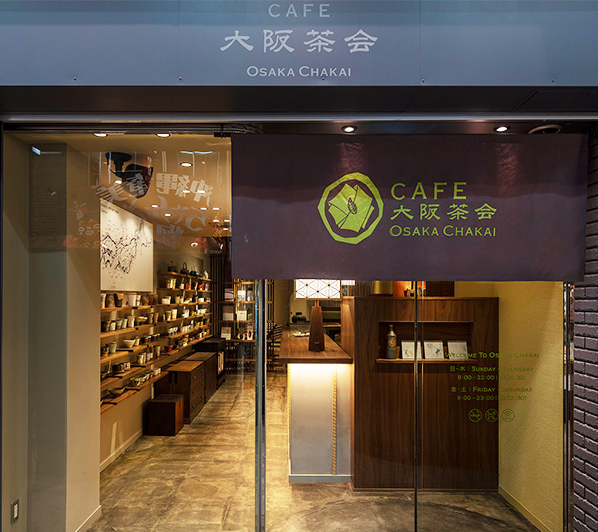 Osaka Chakai is a specialty store for Japanese tea. Here, you can select high-quality teas from over 100 varieties lined up on the shelves, and enjoy them in a vessel of your choice. The store offers cups such as mugs, matcha bowls, and free cups made by artists from the Tokai and Western Japan regions. They sell select pieces, all purchased directly from kilns.
Address: 2-1-25-1F Tenjinbashi, Kita-ku, Osaka City
Phone: 06-6755-4789
URL: https://www.osakachakai.jp/eng/
Nijiyura LUCUA Osaka Store|注染手ぬぐい にじゆらルクア大阪店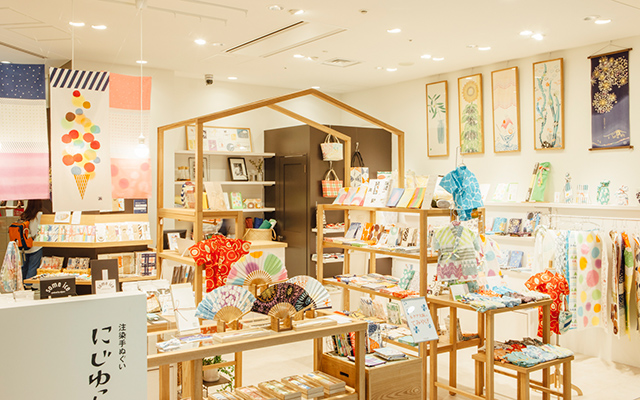 Nijiyura sells hand towels dyed using chusen, a traditional Japanese dyeing technique. This method, which can dye 20-30 pieces at a time, was born in Osaka during the Meiji era. The hand towels are practical yet beautifully designed, allowing you to experience Japanese traditional culture. They are also recommended as easy-to-carry souvenirs.
Address: LUCUA Osaka, LUCUA side 9F, 3-1-3 Umeda, Kita-ku, Osaka City
Phone: 06-6151-1348
URL: https://nijiyura.com/shop/
Takashimaya Osaka Store – Kimono Department|高島屋大阪店 呉服部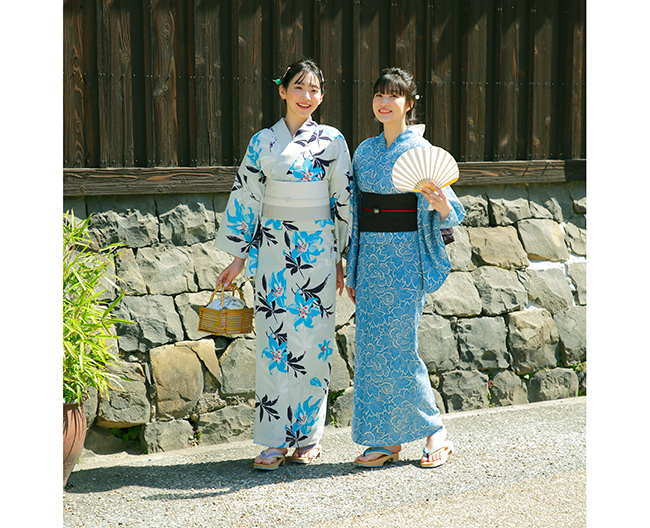 The Kimono Department at the Takashimaya Osaka Store offers traditional Japanese kimonos. They have a selection of items such as kimonos, obis, and accessories to enjoy beautiful Japanese attire. For foreigners interested in Japanese culture, this is a chance to find a special piece.
Address: 6th Floor Kimono Sales Area, Takashimaya Osaka Store, 5-1-5 Namba, Chuo-ku, Osaka City
Phone number: 06-6631-1101
URL: https://www.takashimaya.co.jp/osaka/topics/other.html
オーマイグラス 大阪梅田 蔦屋書店|Oh My Glasses Osaka-Umeda
Oh My Glasses is a store that provides high-quality glasses made in Japan. They offer free facial shape diagnosis to help you find glasses that suit you, as well as free eyesight tests. They carry a wide range of eyewear, from fashion brands such as Yohji Yamamoto to factory brands from Sabae, Fukui Prefecture, and even include some rare brands that you can't see anywhere else. With high satisfaction ratings in customer reviews, this is a store that eyewear enthusiasts will certainly want to visit at least once.
Address: 9F Umeda Tsutaya, 3-1-3 Umeda, Kita-ku, Osaka-shi, Osaka
Phone: 06-6151-1348
URL: https://www.ohmyglasses.jp/about/ask-us/stores/umeda
Porter Osaka|ポーター 大阪
Porter is a leading Japanese bag brand, offering high-quality bags, wallets, and accessories. Known for their meticulous handcrafted and sophisticated design, they offer items that can be cherished for a long time. Their products are recommended for both travel and everyday use.
Address: Grand Front Osaka Shop & Restaurant South Building 3F, 4-20 Ofukacho, Kita-ku, Osaka City, Osaka Prefecture
Phone number: 06-6359-3055
URL: https://www.yoshidakaban.com/shopinfo/porter/osaka/
Sukima Osaka|スキマ 大阪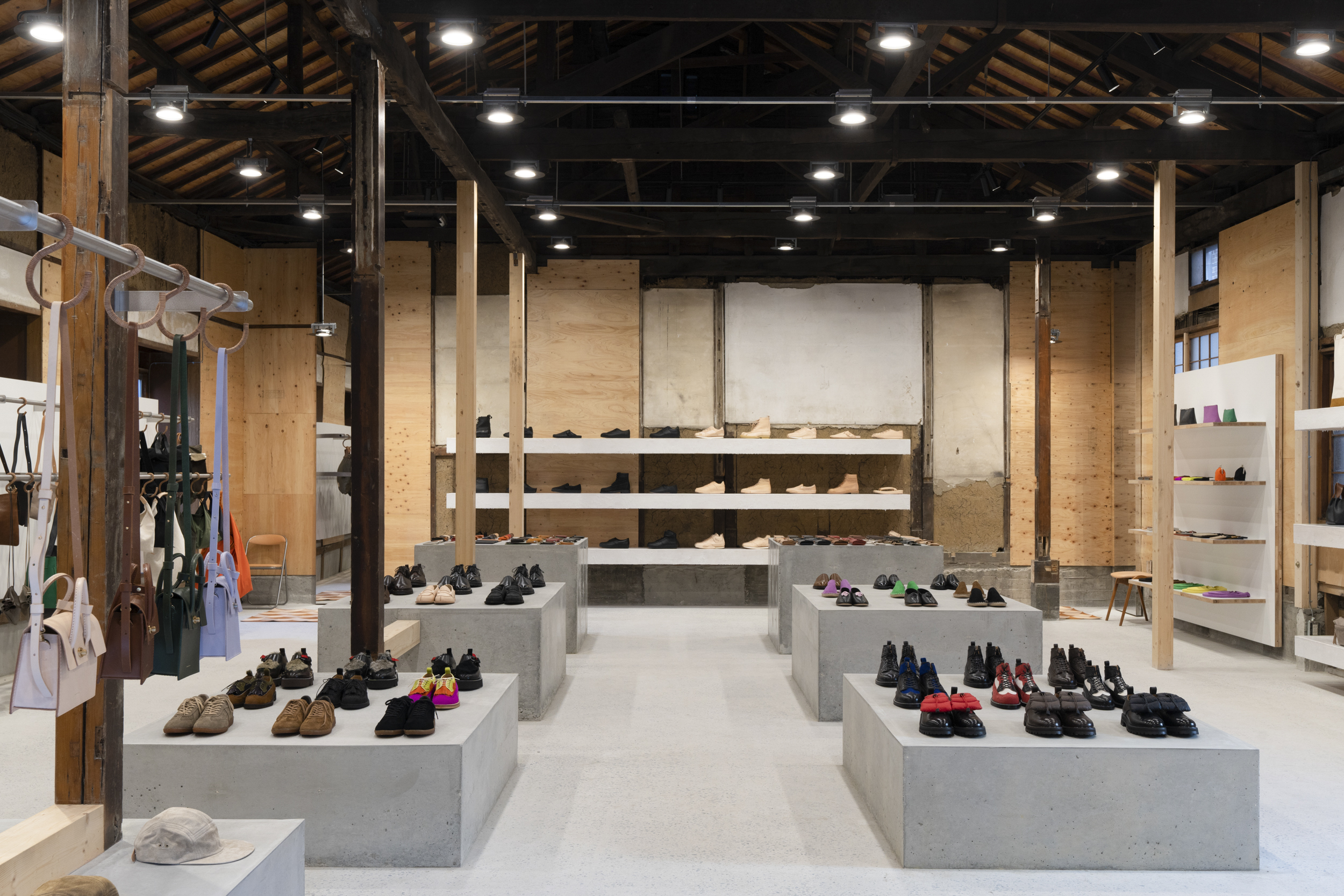 Sukima is the direct retail store of the brand Hender Scheme, offering shoes, bags, and accessories. The store specializes in leather craftsmanship and offers items with unique designs and materials. It is a must-visit shop for foreigners seeking high-quality leather products.
Address: 3-8-17 Toyosaki, Kita-ku, Osaka City, Osaka Prefecture
Phone: +81 6 6131 8484
URL: https://online.henderscheme.com/
Nakagawa Masashichi Shoten LUCUA110 Store|中川政七商店 ルクア イーレ店
Nakagawa Masashichi Shoten offers products crafted using traditional Japanese techniques. Their lineup includes a variety of items such as hand towels, bags, and hats. With elegant designs and quality crafted by the hands of Japanese artisans, they have earned the support of many people.
Address: LUCUA110 7F, 3-1-3 Umeda, Kita-ku, Osaka City, Osaka Prefecture
Phone: 06-6151-1365
URL: https://www.nakagawa-masashichi.jp/staffblog/store/s158314/
Snow Peak LUCUA Osaka|スノーピーク ルクア大阪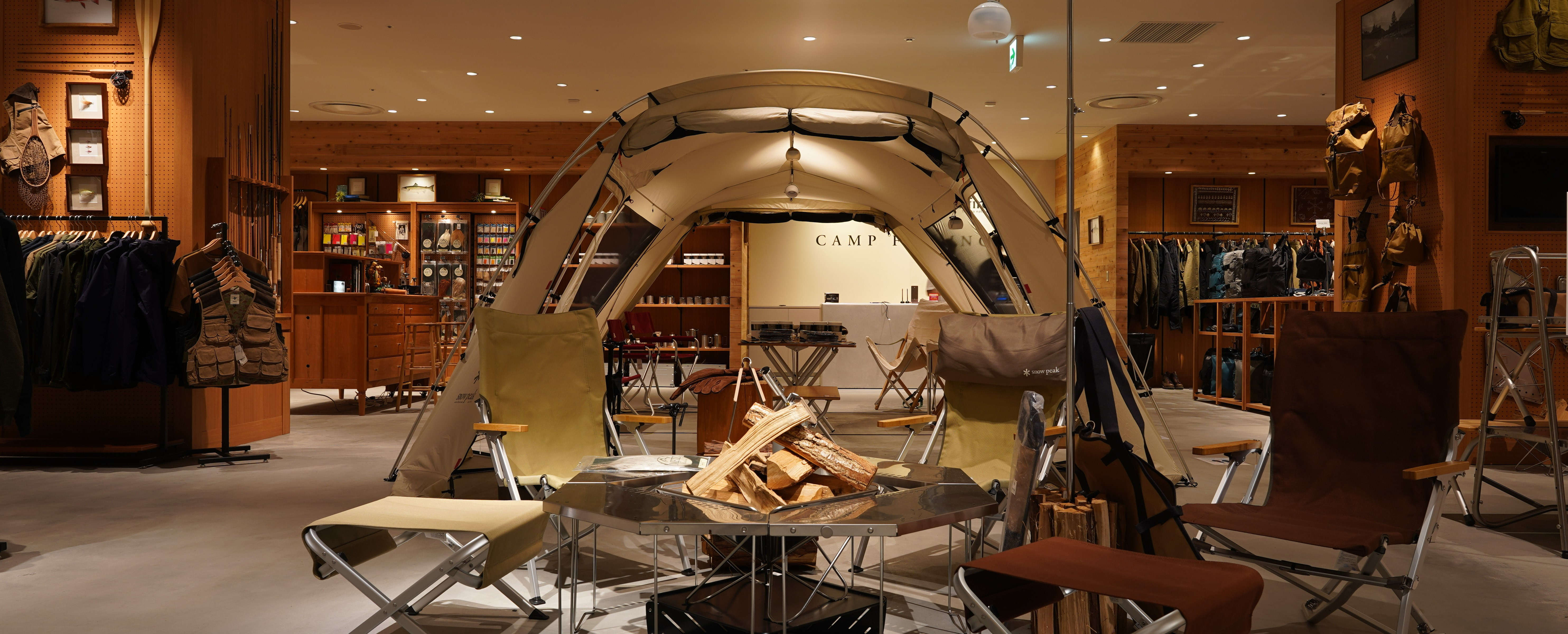 Snow Peak is a top Japanese brand providing outdoor goods. In 'Snow Peak LUCUA 1100 store', there are staff members with extensive camping and fishing experience who can suggest ways to enjoy outdoor life.
Address: LUCUA 1100 B2F, 3-1-3 Umeda, Kita-ku, Osaka City
Phone: 06-6147-5779
URL: https://www.lucua.jp/shopguide/id979.html